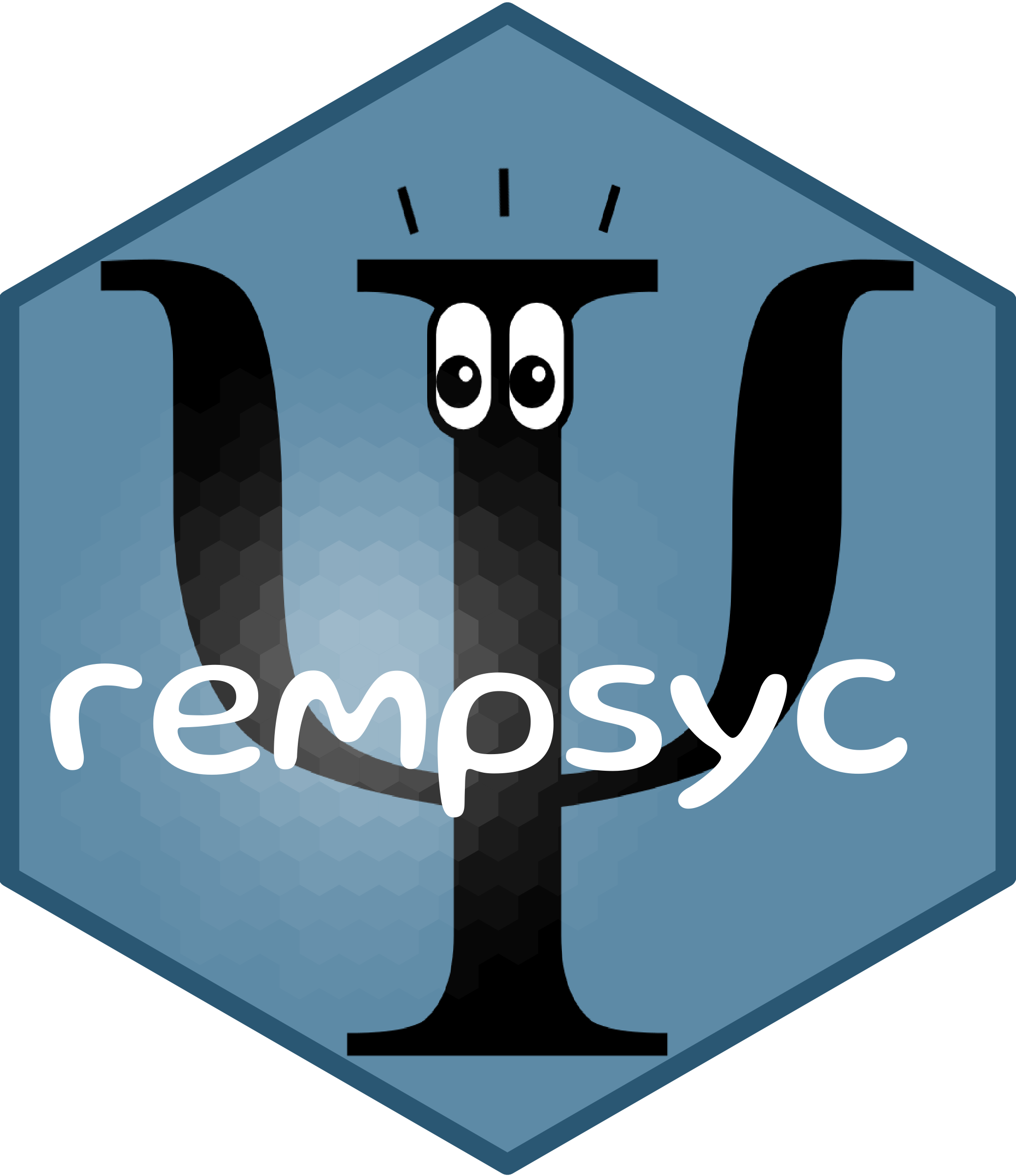 Changelog
Source:
NEWS.md
rempsyc 0.0.9
CRAN release: 2022-09-26
rempsyc 0.0.8.2
nice_var: now returns a dataframe instead of a tibble
Updated docs: all functions now have value/return fields describing the function's output.
cormatrix_excel and cormatrix_excel2: now require an explicit file name, as per CRAN policies.
rempsyc 0.0.6
nice_density: Now uses the Sturges method to define the optimal number of bins automatically. Also adds two new arguments: breaks.auto = TRUE, if one does not want to use the Sturges method, and bins = 30, to define bins manually, if needed.
rempsyc 0.0.4
nice_density and nice_normality: added the histogram option to add an histogram to the density plot.
rempsyc 0.0.3
nice_table: brought a correction to the automatic 95% CI so that when numbers are rounded to 0, the zeros still show (e.g., 0.20 instead of 0.2).
rempsyc 0.0.2
nice_mod and nice_slopes: Corrected a bug whereas having column names with periods would cut off the variable names before the dots because of the automatic correction of the interaction term row names which contain periods as well.