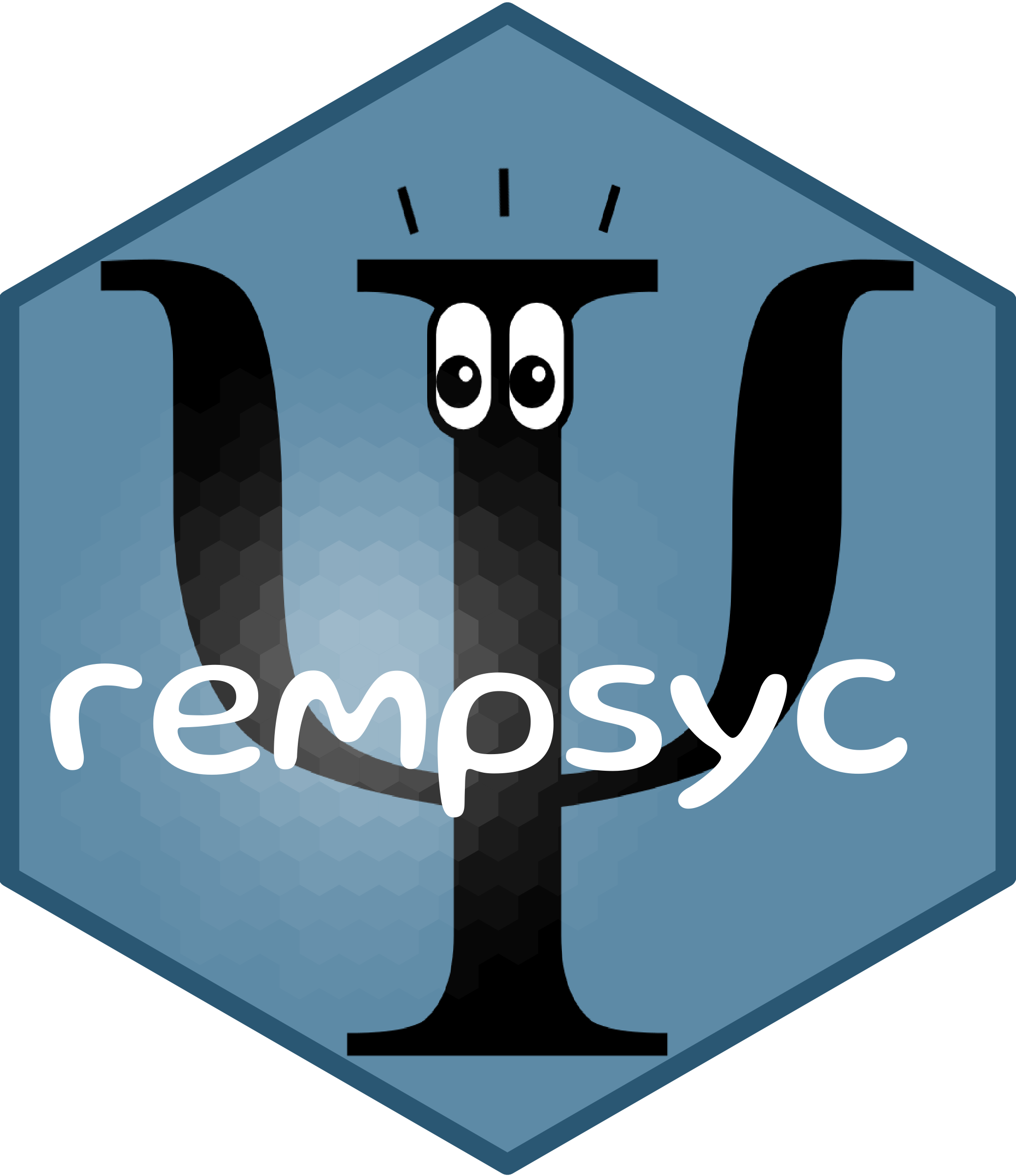 Easily recode scores
Source:
R/nice_reverse.R
nice_reverse.Rd
Easily recode scores (reverse-score), typically for questionnaire answers.
Arguments
x

The score to reverse.

max

The maximum score on the scale.

min

The miminum score on the scale (optional unless it isn't 1).

warning

Logical. Whether to show the warning about the minimum not being 1.
Examples
# Reverse score of 5 with a maximum score of 5




nice_reverse

(

5

, 

5

)




#>

 Note: If your scale minimum score is not '1', please specify it in the 'min' argument


#>

 [1] 1





# Reverse several scores at once




nice_reverse

(

1

:

5

, 

5

)




#>

 Note: If your scale minimum score is not '1', please specify it in the 'min' argument


#>

 [1] 5 4 3 2 1





# Reverse scores with maximum = 4 and minimum = 0




nice_reverse

(

1

:

4

, 

4

, min 

=

 

0

)




#>

 [1] 3 2 1 0





# Reverse scores with maximum = 3 and minimum = -3




nice_reverse

(

-

3

:

3

, 

3

, min 

=

 

-

3

)




#>

 [1]  3  2  1  0 -1 -2 -3